In Juli 2008,  I was asked by moscovian at deviantart.com if I'd like to contribute my work Necron Invasion to a book they like to write. He said, that they like to write a fan made book about Necrons, Dark Eldar and other races out of the Warhammer 40k universe from Games Workshop.
I love the Necron piece that you did and was wondering if we could have permission to use it in a Necron Epic:Armageddon supplement we're putting together. (moscovian, July 2008)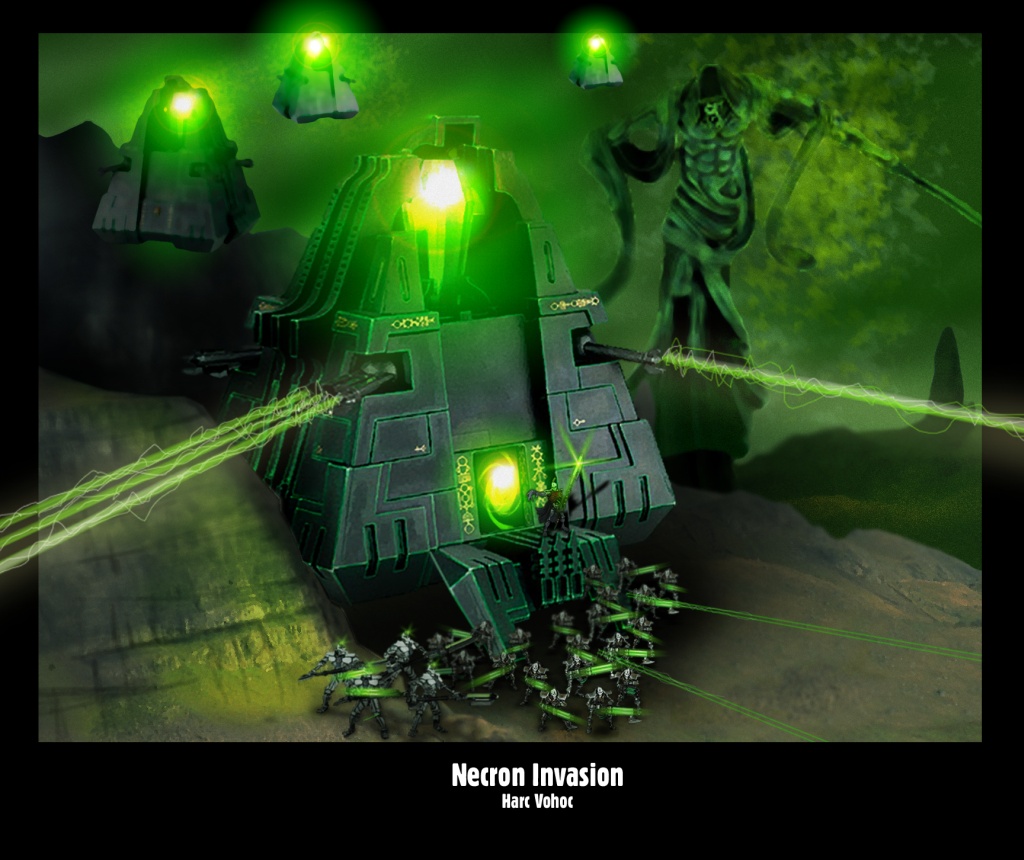 I had a lot of fun drawing this image. It was build from a few fotos of minatures made by Games Workshop and some stock fotos of landscapes. The main work was puttin all together in the right mood and adding the green atmosphere dominating the image.
After a while I forgot about contributing my work. Now in February 2009 moscovian told me, that the work on the book is finished. It can be downloaded at the website www.epic40k.co.uk – Epic Raiders. More amazing is the fact, that you can buy a printed copy of that cool book. (I love books ! :))
It actually went into print last June and has sold 120 books internationally to 12 countries! I kid you not. That's not bad for a game like Epic where you can get the book contents for free. Several thousand downloads and counting… (moscovia, 2009 February)
I wish them good look with the next project they are planning. Maybe I will find the time to draw something new for this planned publication.